Zudio's Remarkable Success in Indian Fashion Industry with Zero Marketing
October 18, 2023
0 Comments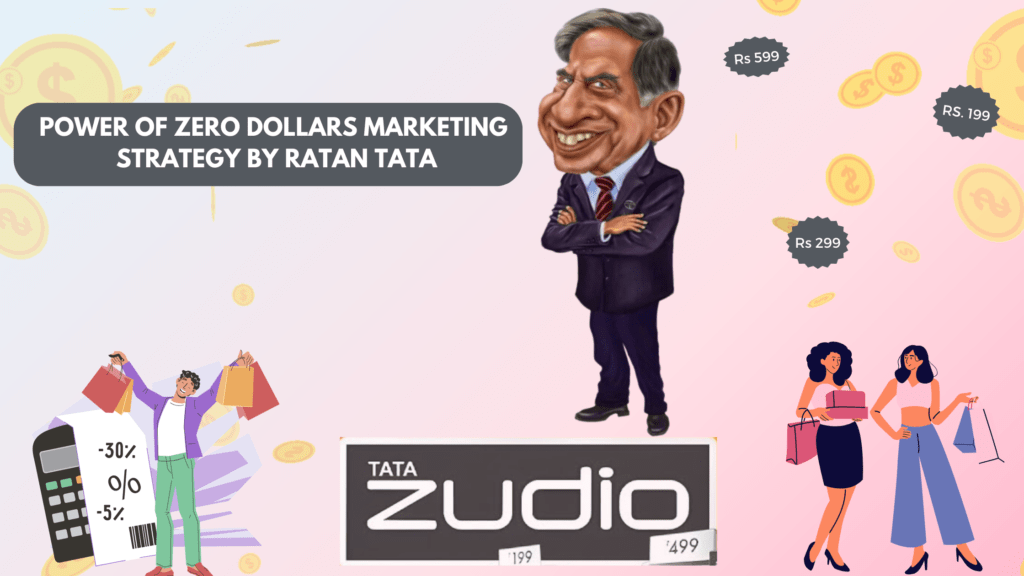 Zudio's Remarkable Success in Indian Fashion Industry
In the world of Indian fashion, one name has become synonymous with affordable yet stylish clothing – Zudio. What's truly remarkable is that you won't find Zudio's commercials on your TV screen or popping up on your social media feed. Yet, their stores are always full with customers, and their sales figures are nothing short of impressive. How did Zudio's success in the Indian fashion come about without traditional advertising methods?
Zudio was launched in 2016 as a part of TATA group under Trent Limited. Zudio revolutionized the industry with its innovative approach. Offering a wide range of quality fashion products at prices ranging from 99 to 999 rupees, Zudio's success in Indian fashion deeply appealed to the young, perceptive middle-class, including the college-going population.
The Mystery of Zudio's Success:
The key to Zudio's success in the Indian fashion industry lies in its designed business model. Unlike its competitors, Zudio has adopted a low-cost approach, streamlining production processes and sourcing materials from budget-friendly suppliers. This enables them to deliver top-notch products without inflating the price tags. Moreover, Zudio emphasizes high-volume sales rather than profit margins. With an extensive network of over 130 stores across India, they rely on swift product turnover to maintain profitability. By selling a high volume of products at reasonable prices, Zudio's success is sustained.
Zudio invests zero rupees in conventional advertising. There are no celebrity endorsements or glossy billboards. Instead, they rely on the power of word-of-mouth marketing. This approach not only saves them a substantial amount of money but also cultivates a community of loyal customers who become brand advocates.
Exposing the Operational Efficiency:
Operational efficiency is at the heart of Zudio's success story. They recognized early on that profitability is dependent on flawless operations. This led them to focus on three core aspects: Marketing Costs, Store Locations, and Private Labeling.
Zudio adopts a strategy of industry giants like Zara and H&M. They prioritize product quality over marketing campaigns. By providing customers with affordable, high-quality products, Zudio creates memorable experiences that turn one-time shoppers into devoted, repeat buyers.
"Everything under 999" is more than just a catchphrase; it's a promise delivered consistently by Zudio to customers. Customers walk away not only with fashionable products but also with a sense of satisfaction at the value they've received. This leads to genuine word-of-mouth referrals, further helping in Zudio's success. Zudio's success in the Indian fashion market serves as a testament to the power of a well-crafted business model and efficient operations. By offering affordability without compromising on quality, Zudio has won the hearts of millions. Their clever marketing approach and strategic use of word of mouth have set them apart in an industry dominated by celebrity campaigns.