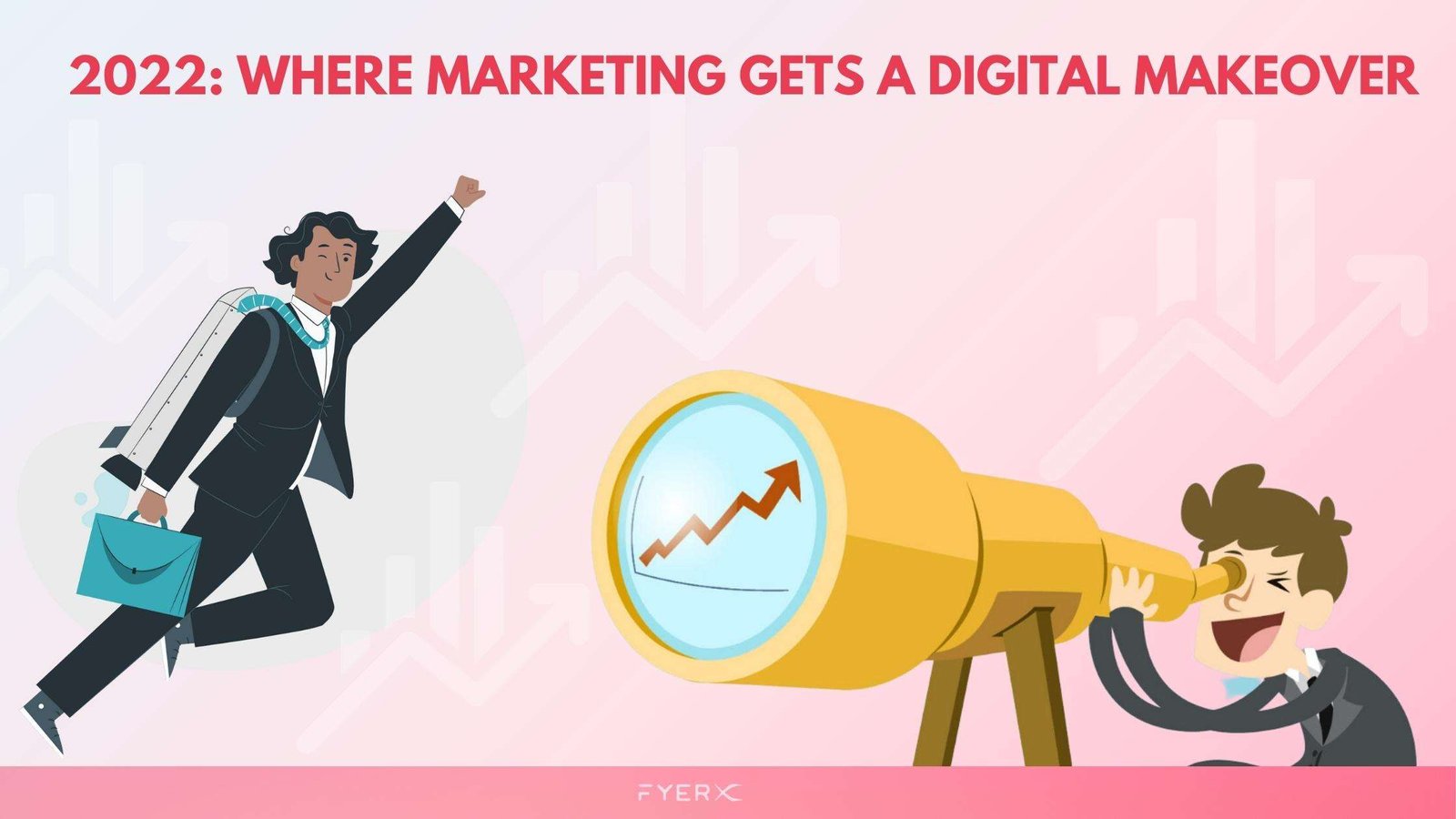 Top 9 Digital Marketing Trends to Watch in 2022
The year 2020 will be remembered as a watershed moment in history. A year that compelled firms to go online, hastening the change process. Many groundbreaking developments in digital marketing have emerged since then, with technology continuing to advance at a breakneck pace and change lurking around every corner.
One thing is certain in the middle of all the recent uncertainty. Digital is now more significant than it has ever been. Marketing in the future will be more diversified, more inclusive, and better related to client demands.
Customer expectations have altered dramatically in recent years, and companies must pay close attention to their digital initiatives. Here are 9 of the most important digital marketing trends for 2022 that will influence your next move.
Digital Wellbeing Will be a Huge Deal
This year, there will be a strong emphasis on digital wellbeing. Mental health apps are becoming more mainstream, according to TechRepublic, with digital transforming how we give self-care experiences.
The emergence of attentive website design will also be noticeable. Adults' screen time grew by 76% by 2020, and with everyone spending more time online since the pandemic, it's no surprise that people are now concerned about their digital health.
White space, dark mode, customizable choices, and the correct use of color psychology will become prominent in website design, with features like white space, dark mode, and the correct use of color psychology being crucial for establishing balance.
Make Room For World-Class Talent
CX Marketing isn't simply about persuading customers to buy from you anymore. It's about forging true connections across numerous platforms through authentic interactions. Customer experience (CX) is one of the most critical elements in purchasing decisions, with 73 percent of shoppers seeing CX as a key deciding factor when evaluating products and services.
Customer experience has an impact on how much people are prepared to spend with a company, according to PwC study, with 43 percent of customers willing to pay a premium for greater convenience and 42 percent wanting to pay more for a nice and inviting encounter.
Trust Matters In Content Marketing
In 2022, one of the most important digital marketing trends will be a focus on content quality rather than quantity. In reality, quality will be a crucial ranking element in 2022, thanks to Google's E-A-T score. Expertise, Authoritativeness, and Trustworthiness are the three elements that will raise the bar for content development, according to Google.
Make sure your material is helpful in answering questions, solving issues, or giving fresh knowledge, data, or research to comply with Google's standards. It should also be written by specialists in the field, published on a reputable website, and backed up by credible references.
SEO Has Become a Lot More Intertwined And Involved
As previously stated, Google's E-A-T score algorithm emphasizes quality and trust more than ever before. Perhaps in the past, optimization was more of a game, with search engine hacks and tactics.
However, as search engines get more intelligent and contextual, it's evident that businesses must place a greater emphasis on offering a meaningful user experience rather than on these approaches.
Avoid keyword stuffing, don't use clickbait names to increase traffic, and always prioritize the needs of the user before optimizing. Create valuable material for your audience, and write for people, not search engines.
The Mobile App Market Is Booming
Apps are becoming more popular in digital marketing, with 6.6 billion smartphone users worldwide. While this isn't exactly breaking news, it may surprise you to learn that smartphone users spend 90% of their time on apps rather than websites.
Apps are also being utilized at an astonishing rate, with over half of all users (49 percent) opening an app 11 or more times everyday. And when it comes to millennials, one out of every five opens an app 50 times or more in a single day!
Customization Or Personalization
Personalization is another digital marketing trend that firms should keep an eye on in 2022. Not just personalization, but hyper-personalization, in which data is used to create highly personalized and personalized products, services, and information. 
According to McKinsey, 71% of consumers now expect businesses to provide personalized experiences, and 76% of those who don't get dissatisfied when these features aren't available.
This is the year to move away from cookie-cutter experiences and develop a fully personalized trip from start to finish if you want to impress and truly engage your customers.
LinkedIn Continues To Expand
LinkedIn is one of the social media platforms to watch this year. It's rapidly expanding, and it's quickly becoming an indispensable platform for B2B companies. There is no better network for lead generation than LinkedIn, which has over 140 million members, including 46 million business decision-makers and 17 million opinion leaders.
LinkedIn is also the most used social media platform among Fortune 500 organizations if you're looking for those high-value accounts. Additionally, LinkedIn accounts for nearly half of all social traffic to B2B websites and blogs, making it an excellent platform for promoting your content.
Video Consumption is at an All-time High
We're seeing a lot of video consumption, thanks to Instagram Live and social platforms like Tik Tok, besides LinkedIn's development.
When it comes to studying products, both millennials and Gen Z like to watch videos, so if your target audience is primarily made up of the younger generations, it makes sense to take a video-first approach.
According to a recent research, over three-quarters of marketers see a higher return on investment with video content than with static pictures.
Long-form Content is Valuable
While video content is becoming more popular, there is still a place for high-quality, long-form blogs and essays — as long as they add value. Now is the time for content that is relevant, well-researched, and well-written to shine.
Consider thought leadership pieces, problem-solving guides, opinion pieces that delve into complex issues, and data-rich research articles that arm readers with knowledge.
Long-form content can help organizations establish themselves as experts in their fields while also increasing website traffic. If people are engaged, they will stay on your site longer, and Google will reward you for it.
See our previous blog post for additional information on digital marketing content trends.
DO YOU NEED ASSISTANCE IN 2022 WITH YOUR DIGITAL MARKETING STRATEGY?
At FyerX, we like to stay ahead of the curve with the latest digital marketing trends and techniques, and we can support you with our range of digital marketing services – including web design, app development, content creation, SEO, branding, marketing and more.
To talk to a digital marketing agency that cares about winning your business results, call 7598306999 or fill in our online enquiry form.