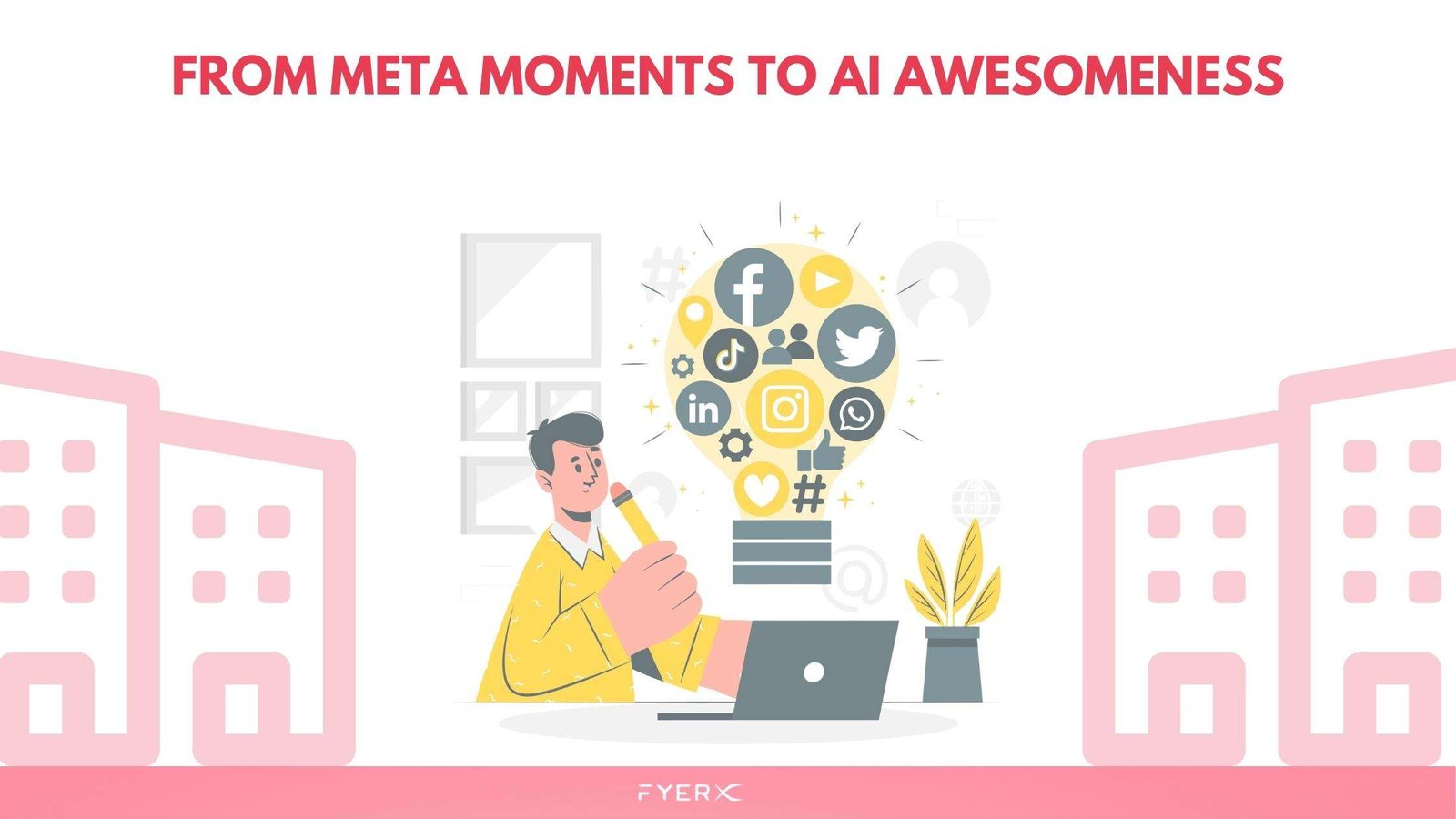 2022 Digital Marketing Trends
What will the state of marketing be in 2022? Without a doubt, many of the significant developments that occurred in 2020 as a result of the pandemic's commencement were carried over to 2021. However, the year 2022 appears to be promising, with a lot to offer in terms of new insights and expanded reach. It helps to know what's new and coming in the New Year for any marketing expert, business owner, or organization looking to capitalize on 2022 Digital Marketing Trends. So, to give you some insight, here are some predictions for the coming year.
Why Does the Year 2022 Depend on These Changes?
Many marketers are aware of the significant changes that will occur as a result of Google's declaration that it will no longer support third-party cookies for users of the popular Chrome browser. Chrome is expected to be used by 70% of all browser users. Anyone who uses cookies as part of their marketing strategy will see a significant change. This will have a huge impact, but it isn't the only issue to be concerned about.
Many advertisers use cookies to track how consumers navigate the internet to get what they're looking for. Advertisers and businesses have long recognized that tracking users in this way is advantageous – and even necessary – when it comes to developing their marketing strategy and determining how they will reach out to individuals.
Most advertisers, on the other hand, understand the worry on a personal level. Consumers are wary of their information, and computers following them around doesn't seem appropriate. Furthermore, today's consumers are significantly more conscious of their internet privacy than they were just a few years ago. As a result, many people have already chosen to opt-out of third-party cookies and tracking.
So, what happens to digital marketing? In terms of cookie tracking, many key changes are likely to occur:
To obtain information on consumers, some advertisers are turning to first-party data.
Zero-party data is gaining popularity as well. The customer gives the brand this information through gamification methods, online interactions with brands, or surveys.
It's also critical to have solid CRM solutions in place today before the cookies run out, so you can embrace data faster and more effectively.
Will the Digital Habits of the Pandemic Survive?
The shift in consumer habits as a result of the pandemic is another element that is likely to have a role in marketing. The way individuals bought things changed, and so did the way businesses had to respond to their requirements. When the pandemic subsides, the question is whether customers will revert to their previous habits.
Consumers' internet habits are unlikely to change dramatically in the next two years. These new consumption behaviors, on the other hand, are likely to stick around.
So, what does this signify for digital brands today? What can you do to help 2022 achieve its goals, particularly in these two areas? Here are a few things that should be kept in mind.
Take a look at some survey findings
In their 7th State of Marketing study, Salesforce provides some insight into what firms are expecting. A survey of nearly 8,200 marketers throws some light on industry expectations.
Approximately 66% of marketers anticipate revenue growth in 2022 and beyond.
90% believe that 2020 aided in increasing digital interaction, a tendency that is expected to continue well into 2022 (one of those consumer habits that is unlikely to change).
40% anticipate to increase data sources in the coming year, which will be necessary for more firms as they move away from cookie use.
Influencer marketing is expected to grow
Influencer marketing is expected to rise significantly in 2020 and 2021. Experts predict that it will expand much further in 2022. Hubspot polled global marketing professionals and found that 34% plan to spend on influencer marketing in 2022, with 34% saying it will be their top priority. Spending more on it over mobile web design or using short-form video marketing are examples of this.
According to estimates, 57 percent of marketing professionals use this form of marketing in a method that has been demonstrated to be productive. However, 46% of those surveyed want to increase their spending, with 11% citing influencer marketing as their top ROI generator.
It Will Be Worthwhile to Invest in Online Events
Another major shift in 2022 will be the requirement for marketers to concentrate on online events wherever possible. This includes educational tools that attract customers and other stakeholders that require more information than ever before in order to make investment decisions. Consider tools like lectures and webinars. As the epidemic continues to limit large in-person events, it will also play a key part in product introductions.
More businesses are anticipated to take part in these events, opening up new avenues for reaching a bigger audience. These events are beneficial not just for advertising purposes, but also because they provide a wonderful opportunity to collect data that can be utilized to improve marketing. This information aids in the creation of consumer profiles, which allow brands to sell to customers more effectively in the future. 
One of the main advantages of online events like this is that they generate valuable data that can be used to compensate for the loss of cookies. At the same time, it will strengthen the bond between brands and their target audiences.
These kinds of gatherings necessitate meticulous organization and execution. They don't necessarily result in a significant drop in revenue. Nonetheless, they provide opportunities for engagement and brand building, both of which are essential for all brands in the coming years.
Content is being used in more channels and methods
Content development is in more demand, and this is unlikely to change. In 2022, however, a wider range of content kinds is expected to flourish in marketing. More usage of audio, video and visual content is part of this. More importantly, that material must be available on a larger number of mobile and social platforms.
In some industries, transforming information into these sorts of media may be difficult, but marketers will need to discover new ways to tell tales in order to connect with consumers who want both information and value from whatever they listen to, watch, or read.
Looking for innovative ways to transmit messages, such as making an audio version of an article that can be shared with a video, may be the best way to do so. Again, the more dynamic and unique the content, the better it will be received by customers.
Apart from relying on social media, work to build your audience.
Many businesses today focus a significant portion of their marketing efforts on growing their social media followings. This is valuable now and can yield a good return, but it will be significantly more challenging in the future.
Take a look at the statistics –
Every day, 500 million tweets are sent out.
This equates to 350,000 tweets each minute.
Facebook is used by 6 million businesses to distribute advertisements.
It's difficult to compete and stand out based on these numbers alone. The difficulty is exacerbated when you consider that your target audience is likely to follow multiple companies, and they may not see everything you post in the first place, especially since social media platforms like Facebook and Twitter restrict who sees your postings. 
What does this imply for your 2022 efforts? First and foremost, you must expand your network and take control of more of your audience. Having direct means to engage and connect with your audience in a more genuine way.
Creating newsletters is one way to do this. It's not always easy to get into your reader's email, but it does give you some control over who sees what you have to say. When you create a marketing strategy around this, you'll be able to better assess interest and data, which is difficult when you're fighting with a huge number of other firms for a small fraction of your audience's attention.
The Best Video Content Is Short
Consumer habits have evolved significantly over time. One thing is constant, however: consumers dislike wasting time on advertisements. As a result, video-based marketing tactics must keep videos concise and to the point while yet remaining memorable.
According to HubSpot, 31% of marketers plan to spend money on short-form video content in 2022. And, according to 46% of those marketers, this is an effective method for increasing engagement and performance. It also claims that 89 percent of worldwide marketers want to keep investing in this format or expand their investment in it in the next years.
The long-form video has a place in marketing, but it's more about telling tales and describing products than it is about capturing attention and engaging with customers.
Is this to say that everything you do must be TikTok-friendly? It could be an important platform, but it will be used in a variety of digital marketing campaigns.
Consumers are looking for higher-quality content
In 2022, one of the ways that marketers will have to change is to produce higher-quality content. Consumers are more selective than ever in terms of the content they are willing to consume. Their need for high-quality materials will be even higher in 2022.
Digital content must be more attention-getting, entertaining, and valuable across the board. Consumers are less likely to take in or remember content if it doesn't resonate positively early (remember that short attention span).
As a result, brands are under increased pressure to spend more time developing higher-quality content. Furthermore, organizations will need to devote more effort to determine what would resonate with their customers and clients, and then creating content that is more tailored to their needs.
The market segment or customer base you're targeting needs content that appeals to them. Rather than crafting a comprehensive plan to cover all needs at once, this could mean creating more sorts of content to attract a wider audience.
Brand Images Will Prove to Be a Beneficial Tool
Another method to change marketing strategy for 2022 is to place a greater emphasis on developing a strong brand image. That may include investing a little more time and money in developing a more authentic brand. The image of a company is everything. Developing a strong brand image necessitates a greater focus on the language you use. Of course, conveying the appropriate message is crucial, but explore how to utilize words more effectively.
It's important to communicate quickly. Digital marketers must be resourceful in order to develop a marketing strategy that is more precise and targeted.
Take a look at how much Google Ads are worth. They are still a significant aspect of the marketing process today. The cost of Google Ads, on the other hand, continues to grow. Furthermore, the cost of advertising online has increased due to greater competition. In short, it's vital to use highly specific terminology and branding.
With costs rising, how can you develop a brand? You have the option to spend extra. Another option for 2022 is to concentrate on organically growing your brand. Organically raising brand awareness in a variety of methods can help you lessen your dependency on paid advertising.
This can be accomplished in many ways. The idea is to think about which strategies will work best for your target audience. In some circumstances, starting a weekly podcast to engage with your customers, for example, may be advantageous. Another solution is to generate higher-quality web material that is shared based on its usefulness.
When attempting to raise awareness on a large scale, keep in mind that it will take time to generate content and grow an audience. However, once that occurs, it is possible to observe a significant return almost immediately.
For major corporations, mobile optimization will be critical
As a result of the pandemic, many businesses have shifted to mobile optimization in the last two years. Mobile optimization, on the other hand, is expected to become much more crucial in the future. According to some estimates, mobile devices account for more than half of all online website traffic each year. Furthermore, because millennials and Gen Z will have more purchasing power in 2022, a mobile-optimized digital experience is critical.
What is the significance of this? There are a few good reasons, according to HubSpot:
In 2022, 84 percent of marketers who invest in mobile site design anticipate spending the same or more.
Mobile optimization is considered an effective investment by 64 percent of SEO marketers.
Mobile isn't going anywhere. Without a sure, this trend will continue until 2022 and beyond, but those that master it will be the most successful in the long run.
Concentrate on establishing yourself as a thought leader in your industry.
We've talked about how vital it is to give quality information to your consumers in whatever format a few times. That will be more crucial than ever if people concentrate solely on consuming media that they find valuable. Become a thought leader in the sector to guarantee they take a closer look at what you have to offer. 
According to reports, Americans are exposed to 4,000 to 10,000 advertisements per day. That's a huge quantity of advertisements. How many of them do you think they remember?
All-day long, consumers are bombarded with advertisements. They've figured out how to tune out ineffective or pushy salespeople. That's why, for many businesses, developing a strong thought leader brand is crucial. 
If you're still facing difficulties to sell to your customers, it's time to include the "why?" What makes you think they should pay attention to you? What do you have to give that improves on what you already have?
Consumer education is really beneficial. People don't only want to buy when they go online to look for anything.
Organizations that can create material that both informs and is truly original and one-of-a-kind will be the most successful in the next year.
Finding the Right and Perfect Partner to Help You Achieve Your Goals
FyerX enables you to generate new money through digital marketing. We're working with brands to help them compete fiercely in 2022, leveraging new tactics and resources to take advantage of current global trends. Our goal is to supply you with digital marketing solutions that are appropriate for your company or business. This includes putting together a strategic plan that is tailored to the growth of your company. So take a closer look at what we can do to help you win the marketing game in 2022 in a way that will last for decades.